Rolls was showcasing a lot of new product this year and one of those was their BD87 Bluetooth Audio Adapter.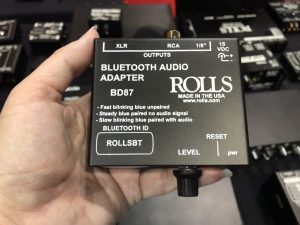 Product Description
The Rolls BD87 is a professional bluetooth audio adapter. It will convert any devices bluetooth signal to analog. Designed for any system, home, professional or installation. (Credit: Rolls)
Check it out and all the other new offering from Rolls on their website here.