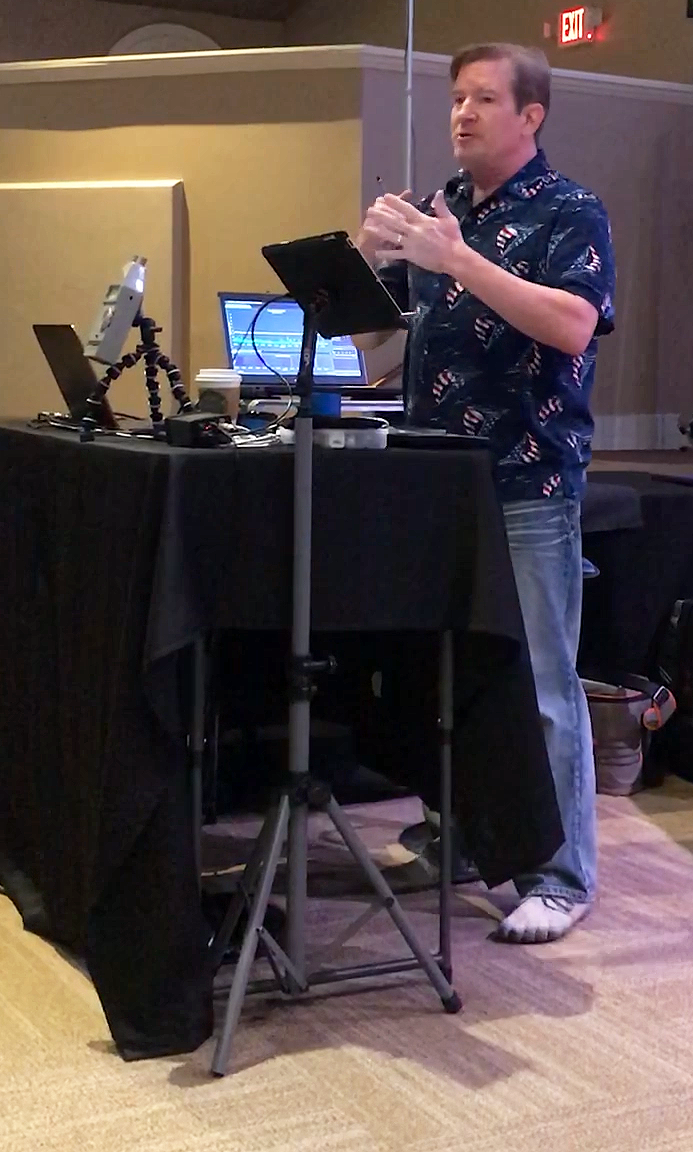 Bill Johnson
With over 30 years of professional audio industry experience, Bill Johnson, founder of Johnson Audio Works, LLC, is a teacher and trainer of Live Audio Mixing Concepts who conducts audio continuing education seminars and workshops to churches and ministries across the country.
Bill currently works as a Design Engineer at dB Integrations in Gainesville, GA designing Audio and Lighting systems as well as doing Room Acoustical Analysis. He is CTS (Certified Technology Specialist) certified and has received numerous audio certifications from Synergetic Audio Concepts.
Prior to dB Integrations, Bill served for nearly 14 years as the full-time Technical Director and Chief Audio Engineer for Kenneth Copeland Ministries. In this role, Bill traveled throughout the world, supporting Kenneth and Gloria Copeland; as they taught the uncompromising Word of God.
Bill's past experience includes working as a freelance sound reinforcement and lighting engineer in the touring industry. His previous clients have included Concrete Blonde, Dave Matthews Band, Ice T, Widespread Panic and numerous regional musical acts from the Southeast US.
Since coming to the knowledge of Jesus Christ as Lord and Savior, Bill has committed himself to bring his vast experience to the Body of Christ through education and consultation. Bill's passion is helping those who serve in the technical ministry of helps in the local church.
Laura Johnson
With 23 years of professional AV Design experience and a Bachelor's in Business Administration from Oklahoma State University, Laura Johnson handles all the administrative aspects of Johnson Audio Works, LLC.
Prior to Johnson Audio Works, Laura has worked with several AV Integrators as a Design Engineer and also worked as the Assistant Audio Engineer for Church on the Move in Tulsa, OK, a contract Monitor Engineer for Victory Christian Center in Tulsa, OK and as a volunteer Monitor Engineer for Eagle Mountain International Church in Newark, TX.
Along with her degree from OSU, Laura has also received several professional certifications including A+ and Network+ from CompTIA and Avixa CTS-D (Certified Technology Specialist-Design).